Headline, Subheadline and CTA
Sky-CareerArc Social Recruiting Solution
Never Worry About Visibility Again
Sky-CareerArc distributes your jobs to the largest combined network of mobile, web, and social platforms among all current social recruiting solutions.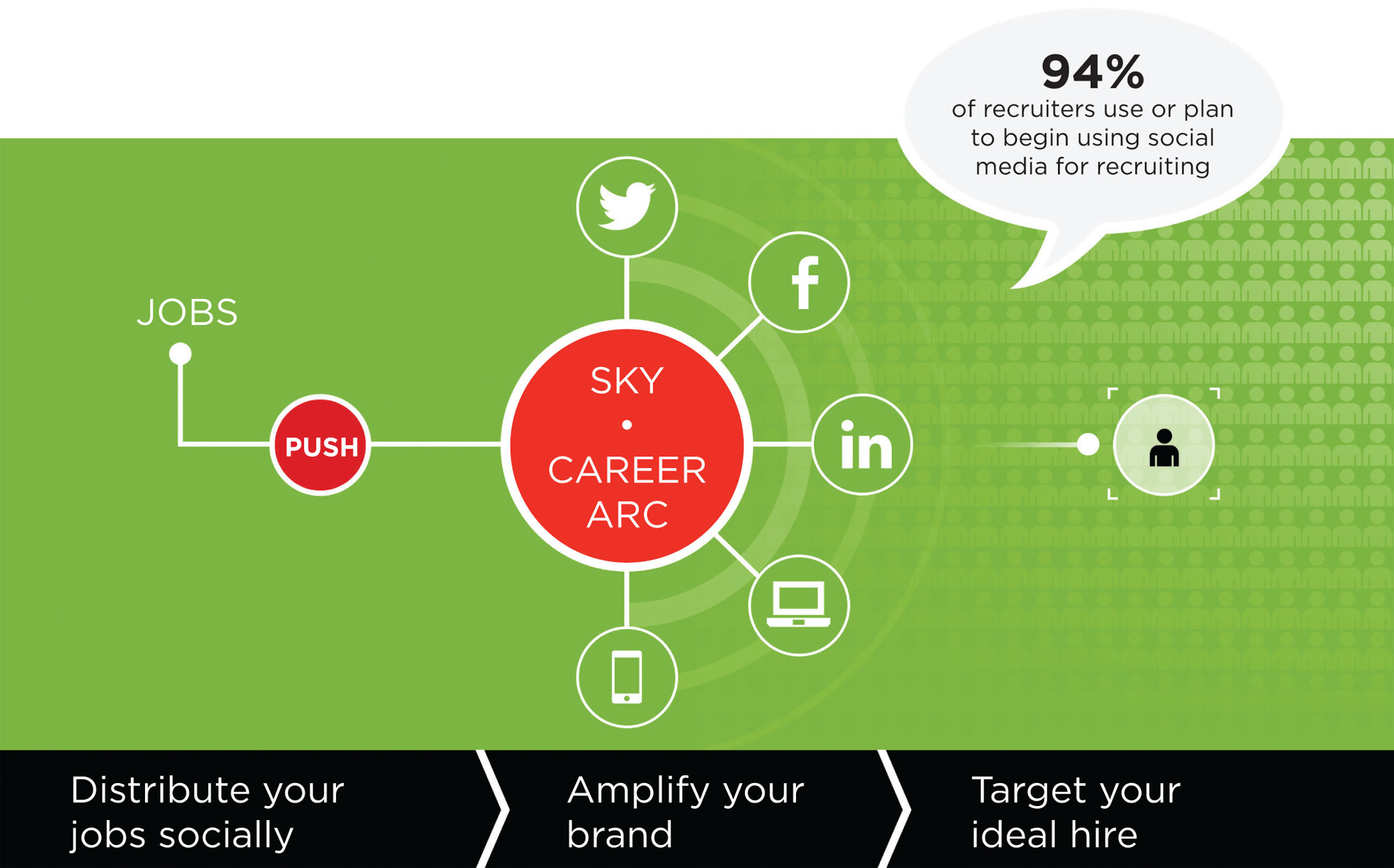 Automate Your Job Distribution
Sky-CareerArc integrates with every major Applicant Tracking System (ATS), automating distribution of jobs to job seekers on social media, job sites, email, and mobile.

MORE QUALIFIED CANDIDATES. FASTER. EASIER.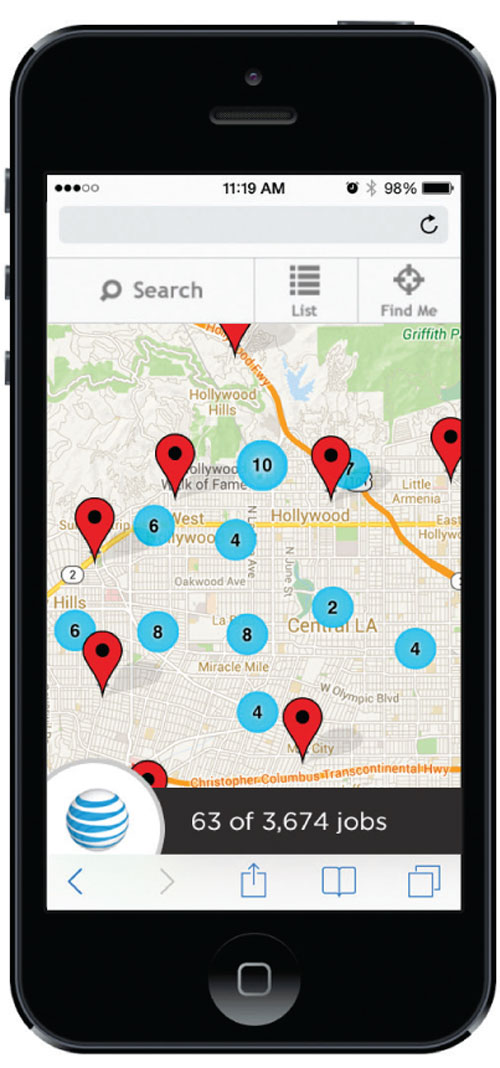 SOCIAL RECRUITING OPTIMIZATION
Social Media is a proven hiring tool, but it can also prove difficult to manage for any organization. Sky-CareerArc does all the work for you.
Expand Your Distribution at a Push of a Button
Twitter: Distribute across 11,000+ Job Channels with search-optimized tweets
Facebook: Share your open jobs on Facebook with ease through the Facebook Career Tab
LinkedIn: Automate recruiter profile job postings
Job Aggregators: Get your jobs distributed to the leading job aggregator sites
Mobile & Email Alerts: Send relevant job alerts to matched candidates wherever they are
Internships.com: Reach the largest network of college and entry-level internship seekers
LEADING INNOVATION IN MOBILE RECRUITING
The mobile-optimized Sky-CareerArc Job Map turns your career site into a dynamic mapping interface job seekers will return to—on their desktop or on-the-go.
OPTIMIZE RESULTS AT EVERY TURN
Our reporting tools enable you to get insights that you can act on to optimize the number, type, and quality of candidates applying to your jobs.
WE HELP YOU DELIVER MEASURABLE RESULTS TARGETING
Targeting
"Our time-to-fill average dropped from 65 days to 55 days. For our field positions, it's even shorter." - Michele Miron, Director of Recruiting, BAYADA
Automated Distribution
"CareerArc has enabled Philips to target the right people with the most relevant jobs in their channel of choice. The result? A lower cost-per-hire in key competency areas." - Lisa Chartier, Global Director of Programs & Marketing, Philips
Branding
"Through our relationship with CareerArc, we now look at Facebook as more than just another platform to distribute jobs—but as a fully integrated destination that expresses the IHG brand." - Paul Savage, Manager of Online Channel Strategy, Global Resourcing & Talent Solutions, IHG
Sky-CareerArc drives innovation in the two most disruptive corners in Human Capital today: recruitment and outplacement. Through 21st century tools and technology, Sky-CareerArc simplifies the two critical points in the employee lifecycle and keeps companies focused on what matters most—their people.
[CREATE NEW FORM, PLACE-HOLDER ONLY]
Fill out the form to get more information!
Please take a moment to complete this form. We will contact you soon to customize a program based on your needs and the needs of your clients. Thanks!
<!--[if lte IE 8]><!-- [et_pb_line_break_holder] --><script charset="utf-8" type="text/javascript" src="//js.hsforms.net/forms/v2-legacy.js"></script><!-- [et_pb_line_break_holder] --><![endif]--><!-- [et_pb_line_break_holder] --><script charset="utf-8" type="text/javascript" src="//js.hsforms.net/forms/v2.js"></script><!-- [et_pb_line_break_holder] --><script><!-- [et_pb_line_break_holder] --> hbspt.forms.create({ <!-- [et_pb_line_break_holder] --> portalId: '2081339',<!-- [et_pb_line_break_holder] --> formId: '206798d0-1fef-448a-a6b7-5a3d1608c6fc'<!-- [et_pb_line_break_holder] --> });<!-- [et_pb_line_break_holder] --></script><!-- [et_pb_line_break_holder] -->