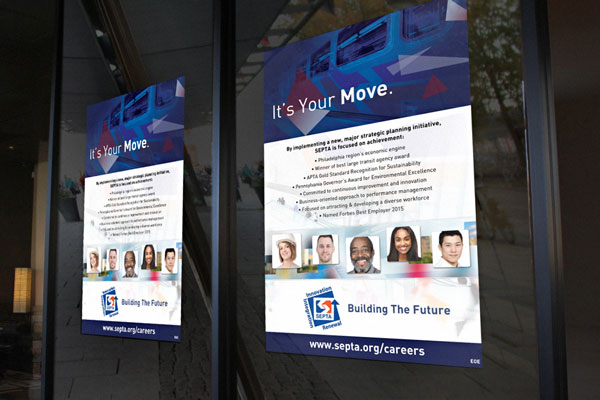 SEPTA
PROBLEM:
SEPTA, the economic engine that drives the Philadelphia region's transportation, is focusing on a sustainable environment, growing ridership and upgrading infrastructure. To capitalize on this new strategic vision, SEPTA is undergoing a renewed effort to attract a diverse, highly-skilled and versatile workforce.
SOLUTION:
Sky developed a new employer brand to illustrate the integral role employees play in bringing these changes about. The thrust of the brand is a challenge to potential employees to make their move to one of Philadelphia's largest companies, ranked among the country's best employers.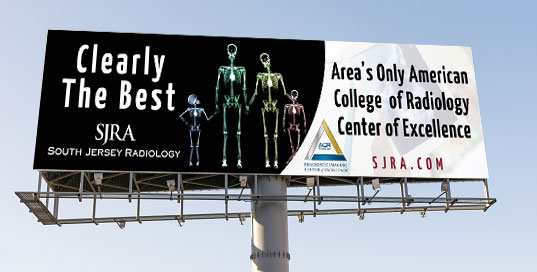 South Jersey Radiology
PROBLEM: P
oor differentiation.
South Jersey Radiology, a large regional medical imaging firm, competes in a saturated market with similar radiologic imaging services that promote themselves in similar ways.
SOLUTION: A
standout campaign.
To give SJRA the competitive edge against stand-alone as well as university-affiliated imaging practices, Sky Advertising created a branding campaign focused on superior technology, staff expertise, and advanced patient outcomes. Along with the new creative campaign, Sky's team developed and enhanced media placements and opened new media channels, driving more patients to the website and increasing business year over year.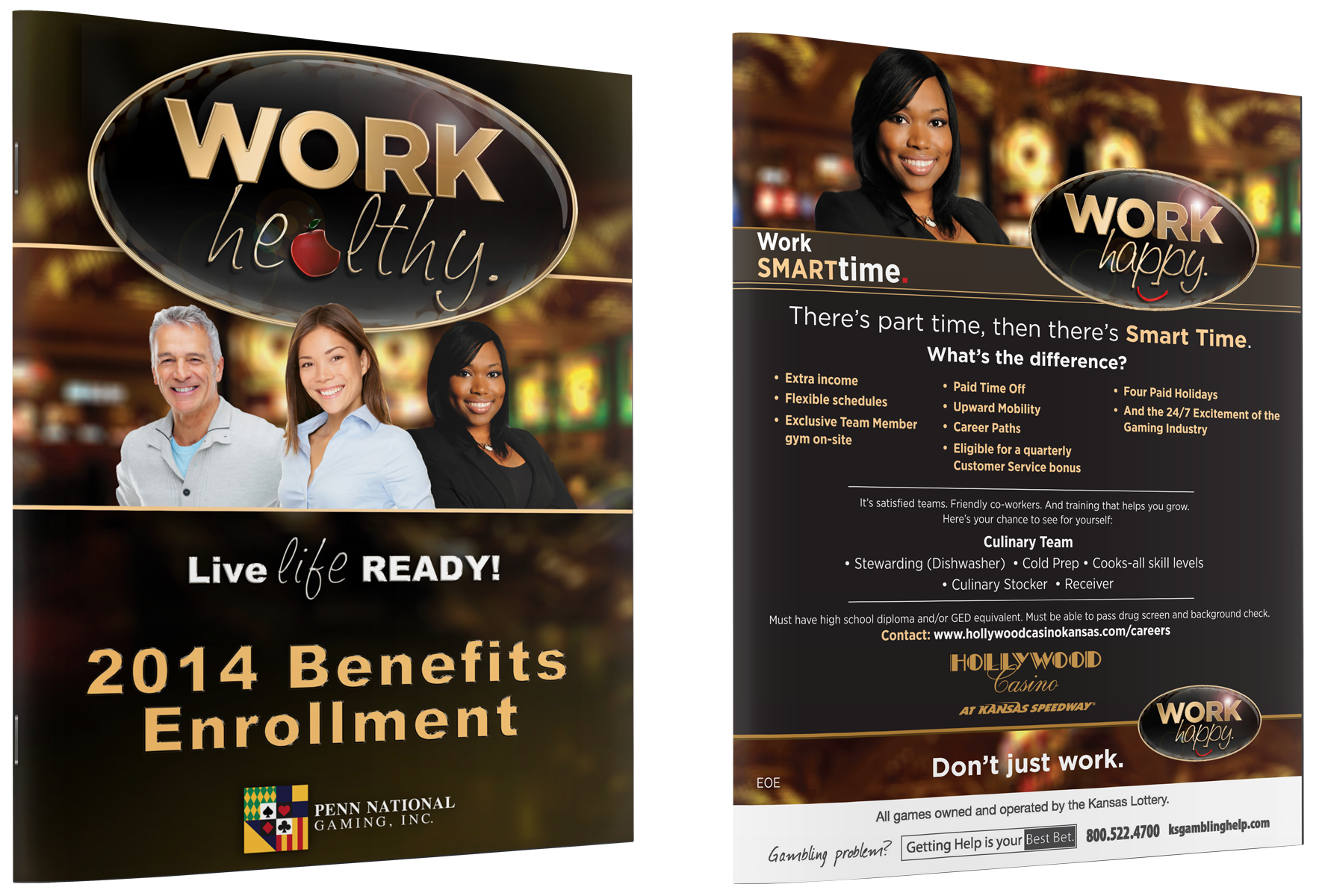 Penn National Gaming
PROBLEM: M
ultiple identities.
As the operator of dozens of gaming facilities, Penn National Gaming needed help with two things: (1) consolidating its corporate headquarters' talent management function under one brand while also (2) enabling its properties to advertise jobs locally under their own brands, such as Hollywood Casino and Argosy Casino.
SOLUTION: T
he best of all worlds.
Sky Advertising created a major campaign for headquarters plus coordinated sub-campaigns for each local market. The new "Work Happy" branding worked so well that it was incorporated into recruitment and retention efforts, and a sub-brand was created for all employee benefits communications materials.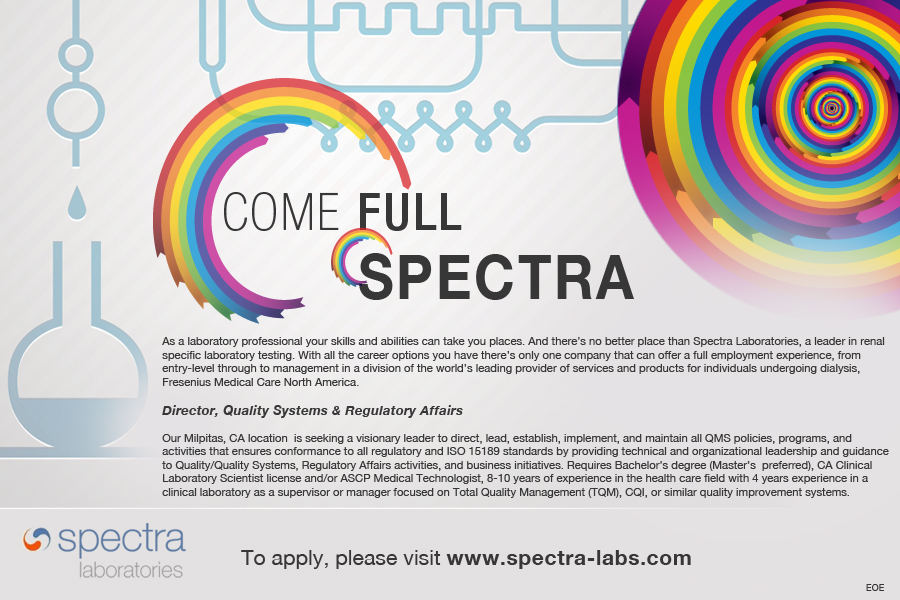 Spectra Laboratories
PROBLEM: A
fuzzy image.
Spectra Laboratories is the leader in renal testing. But as a subsidiary of a major health care corporation, it lacked a distinctive brand to spotlight its place in the market and attract top talent.
SOLUTION: A
sharper image.
Sky Advertising developed a new employer brand to draw attention to Spectra's mission in the marketplace and position it as a great place to work.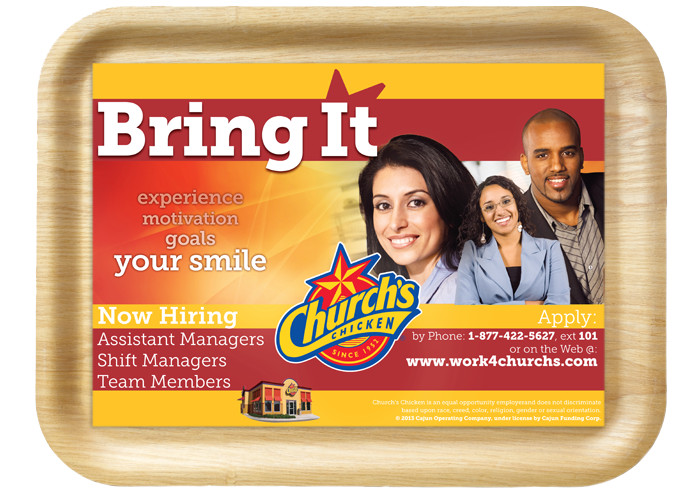 Church's Chicken
PROBLEM: D
ifferent markets, same need.
Church's Chicken wanted help attracting new employees in two different regions, the South and the Southwest.
SOLUTION: C
reative materials, adaptable formats.
To convey Church's "We're Hiring!" message, Sky Advertising developed versatile point-of-service materials, including tray liners, banners, and window clings. The promotions, which take advantage of the company's real estate, are eye-catching, inexpensive, and easy to adapt to each market.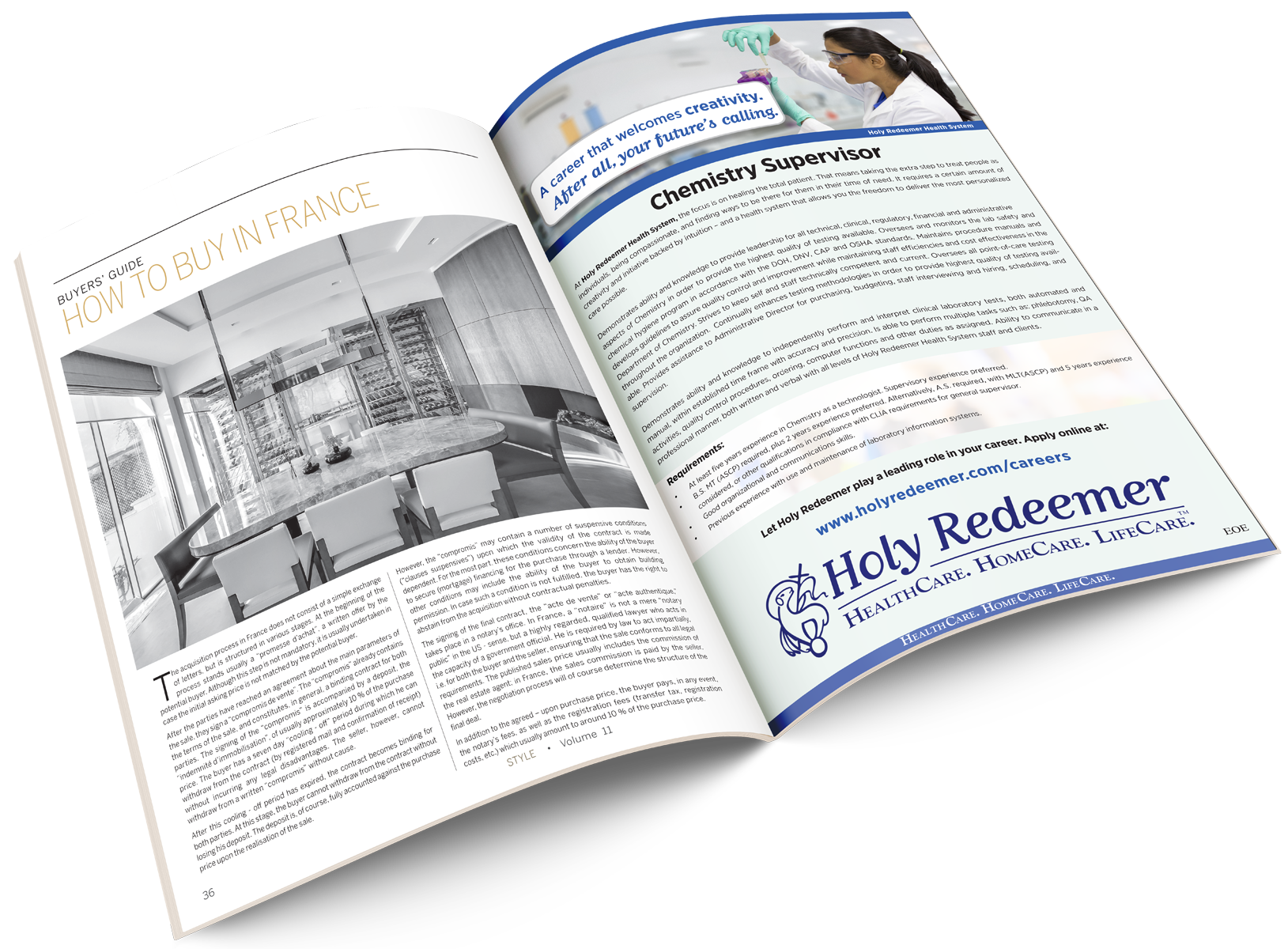 Holy Redeemer Health System
PROBLEM: A
competitive disadvantage.
Philadelphia's Holy Redeemer Health System wanted prospective employees to know that it offers the same range of rewarding careers as other healthcare systems.
SOLUTION: A
competitive advantage.
Sky Advertising designed a compelling campaign to make it clear that Holy Redeemer provides varied opportunities and multiple paths for growth. The campaign's centerpiece: the theme "Careers That Reflect Your Passion. Your Future's Calling." The new employer brand has been hugely successful and shows no signs of slowing down.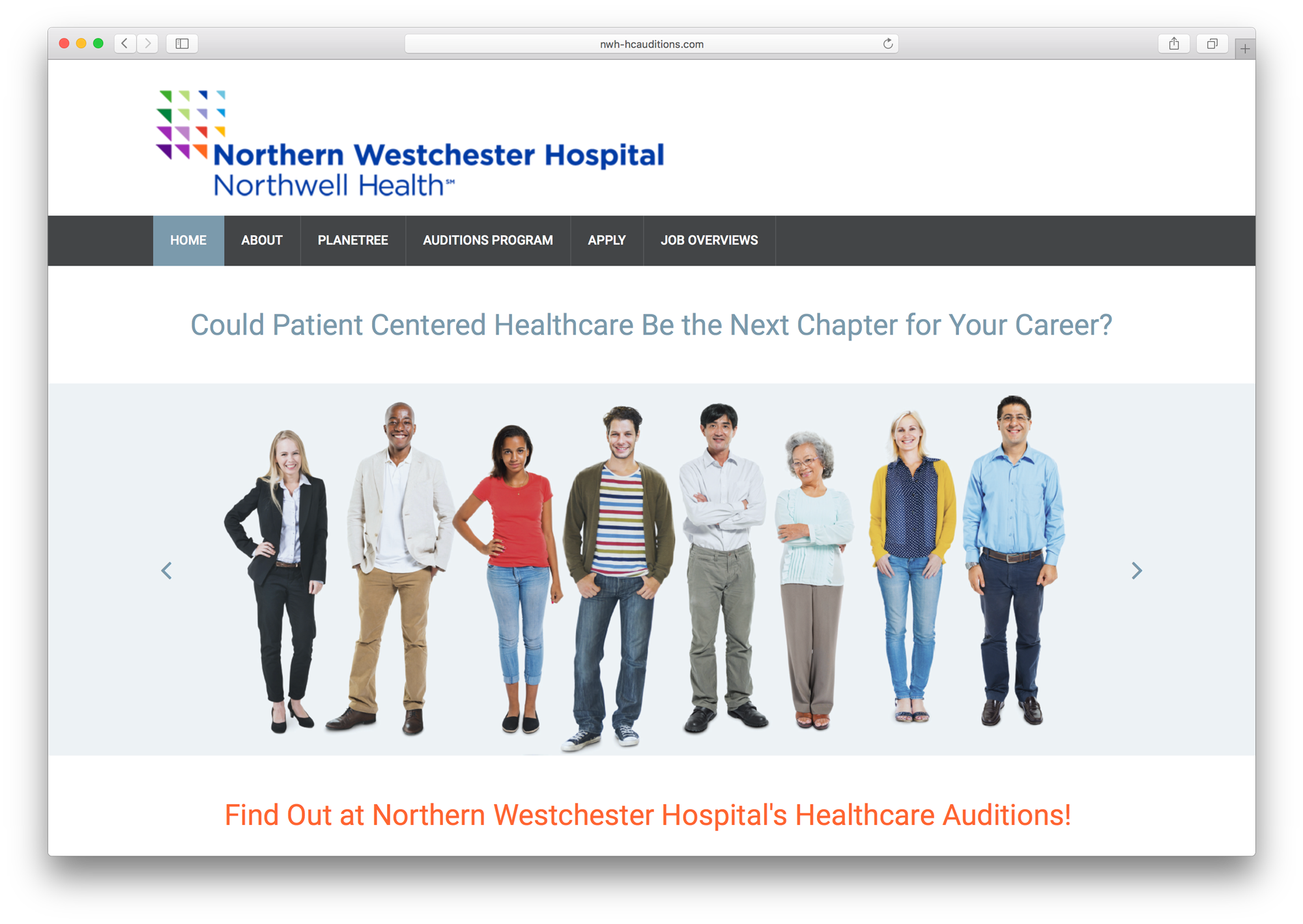 Northern Westchester Hospital
PROBLEM: F
inding and screening right-fit candidates.
New York's Northern Westchester Hospital wanted its recruitment marketing to accomplish two goals: (1) positioning the hospital as an employer of choice for highly qualified professionals and (2) working within a website that could also serve as a screening tool.
SOLUTION: A
two-pronged approach.
A recruitment marketing campaign called the "Healthcare Auditions" was developed. Then Sky wove the themes plus digital capabilities into a unique microsite, which Sky designed to include application and screening capabilities.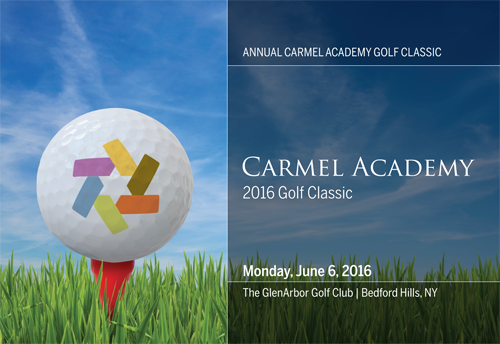 Carmel Academy
PROBLEM: S
mall school, long-term needs.
To maintain its enrollment and fund-raising, the 250-student Carmel Academy in Westchester, Connecticut, needs ongoing marketing support, especially to keep up its visual brand.
SOLUTION: A
productive partnership.
Since 2002, Carmel has joined forces with Sky Advertising on everything from signage to stationery, annual reports to invitations. In addition to maintaining its visual identity, Sky has successfully guided the school through two major rebrandings, including a name change.
A BOUTIQUE, NOT A BIG-BOX STORE. We cater to your industry, your preferences, and your budget and deadlines—which we treat like our own. ONE-STOP SHOPPING. Our centralized structure meets your needs—from media buys to creative work to billing—through one contact person. GENUINE RESPONSIVENESS. We answer your emails and calls immediately—if only to say, "We heard you, and we're on it."
ALL THIS PLUS…

WE'RE EASY AND FUN TO WORK WITH
LET'S DO

GREAT THINGS TOGETHER
NEW YORK
212-677-2500
14 East 33rd Street
New York, NY 10016
PHILADELPHIA
215-365-4040
1700 Market Street
Philadelphia, PA 19103
Error: Contact form not found.
<!-- [et_pb_line_break_holder] --><!-- [et_pb_line_break_holder] --><script type="text/javascript"><!-- [et_pb_line_break_holder] --> var __ss_noform = __ss_noform || [];<!-- [et_pb_line_break_holder] --> __ss_noform.push(['baseURI', 'https://app-3QN8TGV208.marketingautomation.services/webforms/receivePostback/MzawMDE1NzcxAwA/']);<!-- [et_pb_line_break_holder] --> __ss_noform.push(['form', 'contact-form', '8fbe2482-36cb-4461-9c19-2408dcbf0729']);<!-- [et_pb_line_break_holder] --> __ss_noform.push(['submitType', 'manual']);<!-- [et_pb_line_break_holder] --></script><!-- [et_pb_line_break_holder] --><script type="text/javascript" src="https://koi-3QN8TGV208.marketingautomation.services/client/noform.js?ver=1.24" ></script>